Beth Erickson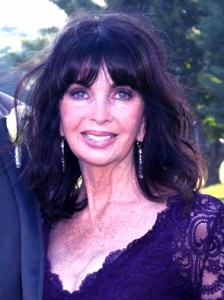 On September 3, 1987, the Canton Citizen published its inaugural issue with a promise to provide the town with a real community newspaper. Nearly 28 years later, Beth believes the paper has kept that promise — by giving readers the best in local news and sports coverage, a forum for their opinions, and a place to read stories about their neighbors, their friends, and the countless others who comprise the community they call home.
The paper has shared the happy times — the births, the weddings, the engagements and anniversaries — and the sad times, whether it was the passing of a town official or the loss of someone's mother, father, brother, sister, husband, wife or child. Both in times of joy and in times of sorrow, the Citizen has been the thread that connects the fabric of this community. Simply put, the Canton Citizen was "hyper-local" long before the phrase became a media buzzword.
An award-winning photographer, Beth graduated from Bridgewater State College in 1972 with a BA in history and a minor in education and English. She has five children: Danny, Andy, Connor, Kait and Emily, all graduates of Canton High School. She also has eight grandchildren: Amberly, Kiley, Brady, Luke, Natalie, Kenna, Tess, and Quinn.