Schools asked to cut $540K from proposed budget
By
Mike Berger
Canton school officials will have to decide whether to compromise or stand their ground after the town's Revenue Forecast Committee asked them to slash $540,072 from their proposed school operating budget for the next fiscal year.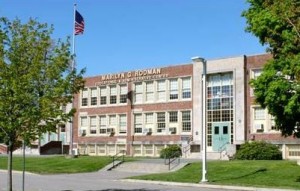 The revenue committee, which includes Finance Director Jim Murgia and members of the Finance Committee and other town officials, has projected a 4.16 percent increase over the current year's budget and a total school operating figure of $41.896 million for FY19. The School Committee, acting on the recommendation of Superintendent Dr. Jennifer Fischer-Mueller, unanimously approved a figure of $42.436 million, which amounts to a 5.51 percent increase over FY18.
School Committee Chairman Mike Loughran, speaking at last week's meeting, said the committee now has a few options to consider: They could state their case for the larger figure at an upcoming FinCom meeting (March 12); make the cuts as requested by the revenue committee; reach a compromise on a new budget figure; or stand their ground and make the case directly to voters at the May town meeting.
School Committee members seemed surprised by the revenue forecast, with member Reuki Schutt stating that she thought the town was in much better financial shape, citing its healthy reserve levels.
Veteran committee member John Bonnanzio did note that the initial budget forecasts are usually conservative and that more money could become available as town meeting nears and the state firms up its own spending plans. Bonnanzio also suggested that the committee make a presentation to the FinCom highlighting how low Canton ranks in comparison to 12 other nearby communities in per-pupil and professional development spending. (Bonnanzio made a similar presentation during last year's budget season while he was serving as chairman.)
In the interim, Fischer-Mueller is planning to meet with central administrators and building principals on what new programs and staff could be cut if the suggested figure holds …
See this week's Canton Citizen to read the full version of this story. Not a subscriber? Click here to order your subscription today (also available in digital form).
Short URL: http://www.thecantoncitizen.com/?p=38143

Posted by
Mike Berger
on Feb 9 2018. Filed under
News
,
Schools
. Both comments and pings are currently closed.