Margin Notes: Good Books
By
Rachael Allen
This summer, I worked in a bookstore, a job I've wanted — and idealized — for a long time. "It doesn't matter what work they'll have me doing," I told my mom insistently when she pointed out the other work that comes with the job. "I'll be able to talk with people about books." Then I thought about the way that I navigate through a bookstore: privately, rarely interrupting my browsing to ask for an opinion. I modified: "Even if they don't want to talk, still — I'll be around the books."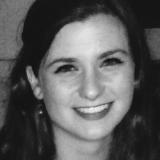 I was around the books. I organized and fussed with them so that they'd look presentable, desirable, to their potential new owners. I read the first few pages while doing so, careful not to crack the spine for the sake of said future owner. I greeted people at the door, then turned back to the new hardcover fiction display, checking out the new titles: a short story collection written by a man in jail for murder, a new Sarah Dessen book that made me think of being 14 and staying up late to read tales of other girls' tragic yet romantic summers, a novel with a cover so aesthetically pleasing I wanted to buy it just because of that.
Most days, at least one person would come in asking for "a good book." "I know that's vague," they'd say quickly, grinning apologetically but still waiting expectantly. Others, once already at the register with their books, would look then for confirmation that their choice was "a good book." At first, I wanted to protest against this classification — there are so many good books, it all depends on what you like, etc. At the same time, I recognized too much of myself in these requests. I look for books that I've read or heard about, ones that spell "bestseller" on the cover, or are stamped with some medal of "approval," or sing a well-established author's praises. (But what are we missing by reading only the best, the acclaimed?)
Other times (the best times), customers walked into the store with a different set of qualifications for "a good book." One man was looking for a book on eating disorders to help a friend; he was careful to specify that he didn't want a self-help or personal health book, but rather a novel that would hopefully reach his friend more powerfully than any of the other books he had tried. Another woman asked for a picture book for a 3 year old of divorced parents who lived with his dad; she wanted to make sure the boy still felt connected to his mom. A father, first looking for a book for a 12-year-old girl, specified that she was a foster child, and he hoped to help acclimate her to her new home.
Each of these times, the person was looking for a fiction book for help. They didn't come with the gusto and conviction of some of the self-proclaimed self-help book fans (one of whom, after claiming it changed her life, got me into practicing "the five-second rule" — for a day). Instead, these customers spoke softer, slower. I felt moved by the way they were trying to reframe their or their loved ones' realities through fiction. Rather than looking for concrete advice, they were searching for a character to whom one could relate and hoping that the act of relating would be a source of comfort.
These customers articulated our need for books in a way I hadn't thought of before. As much as books may transport us to another world, another life, we're perpetually looking at them through the lens of our own. Sometimes our worlds don't match up at all, so instead we live vicariously through the characters, feeling lighter, more hopeful. Or we shudder at the awfulness that befalls a character, perversely pleased that we can put down the book and resume our own lives. Other times, we consciously (or unconsciously) recognize ourselves in the character. The character's insecurities seem amplified for the sake of the story, making us think our own weaknesses are milder — or, perhaps simply not as honestly acknowledged.
To garner children's attention, at the front of the store we display an employee's review card for R.J. Palacio's Wonder, a story about a fifth grader with a facial deformity. The employee praised the book for encouraging readers not only to empathize with others, but also to accept what is different about them. As much as books put us in another's shoes, we still focus on our own. This is okay. I'd like to end offering one definition of "a good book" — a book that helps us to empathize with characters that reflect pieces of ourselves and, thereby, to accept ourselves, a kindness that hopefully extends to others.
Rachael Allen is a rising senior at Bowdoin College and a lifelong Canton resident. The recipient of several writing awards, she currently serves as the managing editor for Bowdoin's student newspaper, the Orient.
Short URL: http://www.thecantoncitizen.com/?p=36983

Posted by
Rachael Allen
on Aug 25 2017. Filed under
Featured Content
,
Opinion
. Both comments and pings are currently closed.