CantonWrites announces annual call for entries
By
Canton Citizen
CantonWrites, the town-wide writing contest, once again invites everyone in Canton to sharpen their pencils, dust off their typewriters, or boot up their word processors and become the authors they are meant to be. Authors may enter in one of four age categories: elementary school, middle school, high school, and adult.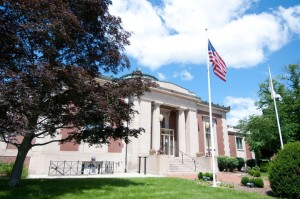 Authors must live in Canton and may submit a short story, poem, or non-fiction/memoir, but no more than one entry in each format. No entry may exceed 1,000 words. Entries must be submitted via email to cantonwrites@town.canton.ma.us by April 1, along with a submission form available from the Canton Public Library website (library.canton.ma.us). Every entry must have a title. Authors should not put their name or any other identifying information on the entry itself, only on the submission form that also includes the entry title.
All participants who give permission with their submission form will be published in the Canton Writes 2017 print edition, which will be available for purchase, and at a special price to authors.
First, second and third place prizes will be awarded in the short story and poetry categories for each age group. Three winners will be selected from the nonfiction category, with age category a consideration. Winners will be notified by email and announced in the Canton Citizen on April 22. All winners will have the opportunity to read their work to the audience on the awards night on May 4 at 7 p.m. in the library's Community Room.
CantonWrites is sponsored by the Friends of the Canton Public Library and the Canton Citizen.
Short URL: http://www.thecantoncitizen.com/?p=35342

Posted by
Canton Citizen
on Jan 27 2017. Filed under
News
. Both comments and pings are currently closed.