Guest Column: On Independence
By
Rachael Allen
Editor's note: The following is the first in a series of guest columns by Rachael Allen, a rising sophomore at Bowdoin College and a lifelong Canton resident. The recipient of several writing awards, Allen is the news editor for Bowdoin's student newspaper, the Orient, and the editor-in-chief of The Quill, Bowdoin's literary and arts magazine.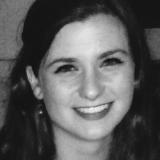 The day I came home from college this summer, my cousin left for London. My mom and I stopped at the airport on our drive home, trading the pine trees of Maine highways for the familiarity of Logan and its planes that fly over our house. There was my cousin, fat suitcase in tow, red folder in hand with her passport and study abroad information. We traded quick worded updates and hugs before she left for the plane she'd soon come home on six weeks later, full on another country.
Walking back through the international terminal, for the first time, I felt relief at being there and not having to go anywhere, content to remain in the placelessness unique to airports. There, you are suspended between two lives, like college and home. And soon, so quickly, you'll sink back into one of those lives and almost forget having known anything different.
College is getting pushed out of the nest. It's realizing you need to find a new flock to fly with and you don't know where you want to go and you look painfully awkward flapping your wings in place. College is finding yourself, stepping out of your comfort zone, insert-your-favorite-graduation-card-saying-here.
I didn't really get pushed from my nest and I didn't fly that far (two and a half hours on no traffic days), but I think these sayings hold comfort in their promise of the inevitable growing up. Their cliché reminds you that no matter how big and personal growing up may seem, it's been said before, it's been done before. You're going to be okay.
You learn when you go to a new place because you must. You learn only freshmen and athletes that eat two platefuls carry trays in the dining halls; you learn to wear a hat and double coats and maybe even those ice cleats in a blizzard; you learn that sometimes you need to be alone and most of the time you need to feel the company of people; you learn to stand a little taller and speak a little louder so the world doesn't swallow you up whole.
A great deal of confidence comes with realizing you're capable of being on your own. At the end of the school year, I wondered whether coming home for the summer would change me. You do change, in the way you always change with different places and people. Yet you've still gained whatever a year away has given you; the pause just lets you catch your breath in a place that doesn't ask for your independence.
In the strange transition of switching between college and home, the dependence of home is somewhat of a relief. On my first night back, I felt a full-bellied comfort, the kind of big sigh where you let out air you didn't realize you were holding. I felt as if I had returned from a vacation, sun-soaked and tired, just happy finally to be somewhere so familiar. Here, there's food in the refrigerator and actual showers. Here, there are families and friends who you can hug in person and not just update over the phone. Here is a place so different from your college life you wonder how so much could change in one year.
I don't think college is so much about independence as it is about finding more things to depend on. In the midst of building yourself, you are building places to call your own. You are living through the strangeness of a new place until it becomes a home. I wouldn't ever want what I imagine to be total independence. This independence would be impossible; it would rob you of ever needing something, someone, someplace. You would be with no past, no place of matter, nothing to define yourself by but for the present fleeting moment.
At my Maine school, you gain an easy laugh with a joke about being another one of the kids from "just outside of Boston." Despite its diversity (whether according to college statistics or just plain differentness in personality), a college campus breeds sameness — age, academics, teams, dorms, friends. You live in a collective routine and, in some ways, a collective future. You are all in the same point in your lives; you all share similar hopes.
It's comforting to have a group identity in the midst of making your own — your college, your school, your team, your family, your town. Yet at the same time, you want something to define yourself as — a writer, a runner, an Italian/Irish/English-American — to distinguish yourself from, in my case, the thousands of other brown haired, medium height college girls.
Perhaps we always switch how we define ourselves depending on where we are. Senior year of high school, everyone wants to define themselves by where they are going. And despite however many "just outside of Boston" kids there are at my school, living in another place has made me, ironically, want to define myself by the place I left, my home. I may have gained independence in leaving, yet I've gained a deeper sense of pride in saying I come from somewhere, in having a place to always call my own.
Short URL: http://www.thecantoncitizen.com/?p=30172

Posted by
Rachael Allen
on Jul 17 2015. Filed under
Featured Content
,
Opinion
. Both comments and pings are currently closed.