Schools to decide between start times, class sizes
By
Mike Berger
Thursday, June 11, will be an important School Committee meeting as school officials will finalize a critical budget decision on whether to pursue later start times for Canton High School or keep the funds to hire more teachers and address class size concerns.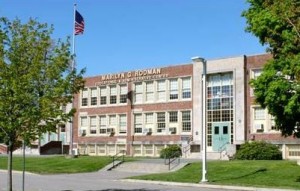 Also on the agenda are plans to discuss the Common Core curriculum and amendments to the school dress code for the middle and high schools.
The results of the May 13 town meeting left the committee with a 5 percent operating budget increase but not enough money to address the school board's two biggest priorities: extending the start-time at the high school by 40 minutes and decreasing class sizes, particularly at the middle and high schools.
School Committee Chairman Bob Golledge Jr. said that as a result of the town meeting votes, the committee must now decide on one initiative. They could either spend roughly $179,000 to pay for additional bus leasing costs — and accommodate the later start times — or use the funds to add three full-time teaching positions. School Superintendent Jeff Granatino said he will have early classroom enrollment numbers at the next meeting to help provide clarity on the class size issue.
The committee also spent a good amount of time discussing the importance of the June 23 special town election, where voters will be asked to approve a debt-exclusion override to fund an addition at the Hansen School. The proposal was widely supported at the recent May town meeting.
School Committee member Reuki Schutt said there will be an informational and organizational meeting for the override vote on June 2 at 7 p.m., with a probable location at the Armando Recreation Center on Pleasant Street. Schutt said it is critical that parents get out to vote to pass the ballot measure because more classrooms space is needed at the school as part of an overall strategy to alleviate school overcrowding. She said the 20-vote margin at town meeting that defeated the capital request for more school buses shows how important each vote is. Schutt said it is important for all of the school CAPTS to inform parents about the election and also to develop a social media strategy to help get the message out.
During the public comment period of the May 21 meeting, eight residents, the most in at least two years, offered support for the start time changes and even offered amendments for keeping the same early departure times for all elementary schools to avoid students getting home at 4 p.m. Some also inquired about the next steps for pursuing funds for full-day kindergarten, which was defeated at the recent town meeting.
Regarding full-day kindergarten, Golledge said the committee will consider it in the fall when it begins the next budget process and also consider whether it should be phased in over time.
Schutt said she has many questions about the issue, including what kind of state aid is offered for full-day kindergarten and whether Canton should provide for both half-day and full-day options. She has heard from some kindergarten teachers who believe that the half-day option is best for some students, including those who are "not ready for a long day of school."
In other major news, Sarah Collmer, Kennedy School principal and former K-12 performing arts coordinator, has informed Granatino that she will leave her position at the end of the school year to take a principal position in Lincoln. Granatino said an interim JFK principal will be named before school closes and the search for a permanent principal will begin in the fall. Granatino also announced that Jim Spillane will be the new Galvin Middle School assistant principal beginning next school year, replacing Meredith Carey, who is leaving to run a fitness center.
See this week's Canton Citizen for more highlights from the May 21 School Committee meeting. Click here to order your subscription today.
Short URL: http://www.thecantoncitizen.com/?p=29638

Posted by
Mike Berger
on May 29 2015. Filed under
News
,
Schools
. Both comments and pings are currently closed.