Debby Kreusch retiring after 38 years with Canton Co-op
By
Canton Citizen
After 38 years at Canton Co-operative Bank, joining the bank as a teller and rising to the position of president and CEO, Deborah (Debby) Kreusch will be retiring on December 31.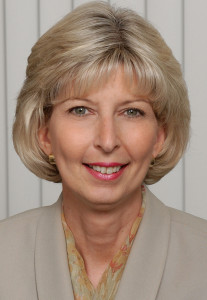 "I was in teaching when I met [previous Canton Co-operative President/CEO] Alan Holbrook's wife, Janet, and she mentioned they were looking for tellers," Kreusch said. "I always thought it was going to be a temporary thing, but thanks to Alan Holbrook, I had the chance to be involved in every aspect of running a community bank. That made it very interesting, especially getting to know so many people here as both customers and friends."
"That's what I'm going to miss the most on a day-to-day basis," Kreusch continued. "The relationships with the employees and the customers, that connection. I got to see firsthand over many years how local communities and local banks really matter to each other. And it was a pleasure and a true honor to be part of that."
According to Canton Co-operative Bank President Nick Maffeo, "Debby has been the face of Canton Co-operative Bank for many years, and her contributions are the primary reason for the bank's continuing success. Customers simply love her. Anyone who knows her knows she is not one to 'toot her own horn' — quiet strength and humility have always been her hallmarks. Debby is also one of the most compassionate people I know, and she is going to be missed very much both at the bank and in Canton. We are delighted that she will continue to be associated with the bank as a member of our board of directors."
Canton's neighborhood bank since 1891, Canton Co-operative Bank is rated "5-Star for Strength & Stability" and is "one of the strongest banks in the country," according to bank-rating service BauerFinancial of Coral Gables, Florida. All deposits are insured by the FDIC and the Share Insurance Fund (SIF). The phone number is 781-828-8811.
Short URL: http://www.thecantoncitizen.com/?p=27868

Posted by
Canton Citizen
on Dec 11 2014. Filed under
Business
. Both comments and pings are currently closed.