Jay Turner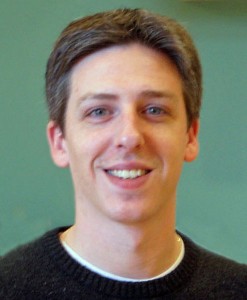 Jay joined the Citizen as a staff writer in the spring of 2007 and in a few short months was promoted to lead writer/assistant editor. He now serves as the newspaper's managing editor, working as part of a strong, collaborative team that includes editor-in-chief Beth Erickson and general manager/layout editor Connor Erickson.
A two-time New England Newspaper & Press Association (NENPA) award winner, Jay covers local government news and has written a wide variety of feature stories ranging from the uplifting to the tragic. He also covers Canton High School sports, including both the volleyball and boys hockey teams for the past 10 seasons.
In 2010, he teamed up with Citizen staff member Mike Barucci to create the newspaper's online home at www.thecantoncitizen.com, and he recently spearheaded the creation of the Citizen's new subscription-based digital edition, the e-Citizen.
Jay holds a bachelor's degree in journalism and history from the University of Massachusetts-Amherst ('02) and a master's degree in education from the University of Massachusetts-Boston ('03). He is a member of Phi Beta Kappa and Kappa Tau Alpha, which recognizes academic excellence in journalism and mass communications.
In addition to his work at the Citizen, Jay taught social studies at Canton High School for 12 years, including United States and world history as well as various elective courses.
He resides in Braintree with his wife, Jennifer, and their two children: Jacob, 12, and Alexandra, 9.