Rep. Galvin responds to mailer
By
Guest
By State Rep. Bill Galvin
We are fortunate to live in a country that guarantees numerous freedoms, including freedom of religion, speech, property, and protection against arrest without cause. If we do run into trouble with the law, we are also assured the right to legal counsel, to be informed of the charges, and to a speedy trial. These rights, promised by the constitution, are the foundation of what makes our country extraordinary. Even more remarkable, these rights extend to everyone, regardless of religion, race, gender identity, or national origin.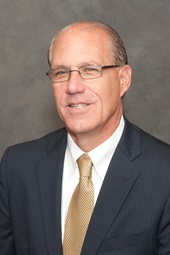 A postcard was recently sent to Canton residents claiming that I am "leading the charge" to make Massachusetts a "sanctuary state" and that illegal immigrants cost Massachusetts $1.8 billion annually. This postcard is a dishonest scare tactic.
H3269, An act to protect the civil rights and safety of all Massachusetts residents, was filed in January by Rep. Matias of Lawrence. This bill is currently before a committee for review and is not up for a vote. I signed on as a co-sponsor after many residents of Canton, Stoughton, and Avon urged my support. There are many definitions of "sanctuary state." I can say that H3269 does not meet Attorney General Jeff Session's own definition of what constitutes a "sanctuary state" jurisdiction.
What this bill actually does:
* Prohibits Massachusetts officials from providing information to the federal government for a federal registry of residents based on their religion or other protected identity.
* Ensures basic due process rights for immigrants detained in state and local facilities, including informing them of their right to an attorney (at their own expense) and explaining the charges in their native language (if available).
* Precludes the local police from acting as immigration officials.
* Implements one policy across the state, which eliminates the confusing patchwork of local ordinances we have now.
What this legislation doesn't do:
* This bill does not place restrictions on the flow of information between state and local governments and the federal government regarding citizenship or immigration, in accordance with Federal Law 8 U.S.C. S 1373. The bill states, "…nothing in this section shall prohibit or restrain any state or local agency from sending to, or receiving from, any local, state, or federal agency, information regarding citizenship or immigration status."
* It does not provide immunity or allow the harboring of fugitives.
* If an undocumented immigrant is convicted of a crime in Massachusetts, this legislation will not protect them from deportation.
Courts across the country, in both red and blue states, have ruled that detainers issued by Immigration and Customs Enforcement (ICE) to local law enforcement to hold individuals based solely on immigration status violates the Fourth and Fifth amendments. These detainers lack probable cause and do not provide an avenue for detainees to appeal the detainer. Some individuals have been held for months with no recourse; between 2007 and 2016, ICE accidentally detained over 1,500 U.S. citizens. Our local police should not be expected to participate in these unconstitutional detainers and our local municipalities shouldn't be forced to pay for them.
As the mood in Washington has become decidedly nativist, many legal immigrants have become wary of police and government officials. H3269 reassures all immigrants that it is safe to go to their local police when they have been the victim of a crime or they have helpful information. When immigrants do not trust law enforcement they become targets for abuse, crimes go unreported, and criminals go free. The job for our local law enforcement officials is made more difficult when immigrant communities distrust the police. This is why police departments in cities with large immigrant populations support ordinances similar to this legislation. Everyone is safer when all residents trust the police and can report criminal activity.
The Mass Fiscal Alliance, who sent out this postcard, preaches transparency and fiscal responsibility and is registered as a non-partisan, non-profit. In actuality, Mass Fiscal uses dark money to support Republican candidates. During the 2014 election cycle they spent more dark money than any other organization. They utilize a loophole, stating that they exist to "educate voters" and do not back specific candidates, but their track record demonstrates that this is not true. They complained after the Massachusetts legislature enacted rules stating that political ads need to list an organization's top five donors, claiming it infringes on free speech. After the last election, the Office of Campaign and Political Finance sent them a letter stating that they were in violation of campaign regulations and needed to reveal one of their top donors. They refused.
Additionally, the $1.8 billion figure on the postcard comes from the Federation for American Immigration Reform (FAIR), which is a well-documented anti-immigrant organization. The non-partisan Annenberg Public Policy Center of the University of Pennsylvania has looked at FAIR's work over the years and has deemed most of it false.
The federal government estimates that 50 to 80 percent of undocumented families in the U.S. file an annual tax return and that 75 percent of undocumented immigrants pay local and federal taxes, Social Security, and Medicare using legally issued tax ID numbers. According to the New American Economy, which is led by a bi-partisan coalition of business leaders, if only 50 percent of undocumented immigrants in Massachusetts pay into the system, it equates to $132 million in state and local taxes, $249 million in federal taxes, $65 million into Medicare, and $247 million into Social Security annually. The Social Security Administration has stated that over the last decade, undocumented immigrants have likely paid over $100 billion into Social Security. Although they contribute, undocumented immigrants are not eligible to collect Social Security, Medicare, or food stamps.
Our immigration system is broken and only Washington can fix it. Illegal immigration is going to continue until Washington addresses the problem and rewrites our country's immigration policy.
A more reasonable and less bureaucratic immigration system with realistic quotas will greatly reduce the number of individuals living in the U.S. without documentation.
This legislation was not written to encourage undocumented immigration. This legislation was crafted to ensure that our state and local officials are following the constitution and treating people fairly, that our state resources are not being spent to do the federal government's job, and to guarantee that state agencies will not comply with a request for a registry based on a protected status.
If you have any questions or concerns about this legislation, please call my office at 617-722-2692.
Short URL: http://www.thecantoncitizen.com/?p=37868

Posted by
Guest
on Dec 30 2017. Filed under
Featured Content
. Both comments and pings are currently closed.