School officials encouraged by Next-Gen MCAS results
By
Mike Berger
The first results of the newly updated MCAS tests from last spring were released to the School Committee by School Superintendent Dr. Jennifer Fischer-Mueller and her administrative staff on Thursday night, October 26. While the state Department of Education said the 2017 MCAS test is not comparable to the 2016 test, there were still some positive results to glean with several instances of Canton schools exceeding state averages.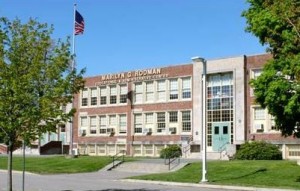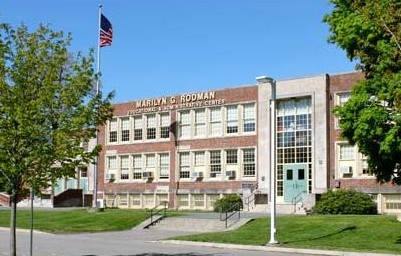 Students in grades 3-8 took the Next-Generation MCAS in English language arts (ELA) and math while grades 9 and 10 students took the legacy tests in ELA and math. Legacy tests were also administered in science to students in grades 5, 8, 9 and 10.
Legacy tests, which were administered on paper, are scored as Advanced, Proficient, Needs Improvement, or Warning. The Next-Gen MCAS, administered on a computer, are scored as Exceeding Expectations, Meeting Expectations, Partially Meeting Expectations, and Not Meeting Expectations.
Jennifer Henderson, assistant superintendent for curriculum and instruction, told the committee that the state Department of Education has advised schools not to compare Legacy MCAS achievement levels to the Next-Gen achievement levels. "We're establishing a new baseline so comparisons with the past are difficult," said Education Secretary James Peyser in a statement. "They are really apples and oranges."
Patricia Kinsella, new assistant superintendent for special projects, assisted Henderson in the presentation to the committee and described the changes in the former MCAS and the Next-Gen test. Kinsella said the 2017 tests have more "rigor." She pointed to a 2015 seventh grade writing test which asked students to read a folktale and explain an important lesson that can be learned. Students were asked to support their answer with important details from the folktale.
In 2017 students were asked to read the poem "Steerage" and an article entitled "Voyage of Hope, Voyage of Tears" and write an essay that explains how the lives of immigrants are portrayed, using information from both sources.
In grades 3-8 for ELA, 11 percent of students exceeded expectations and 52 percent met expectations. Thirty-two percent partially met expectations and 5 percent were recorded as needs improvement. In math, 11 percent of grades 3-8 students were scored as exceeding expectations, 54 percent as meeting expectations, 30 percent as partially meeting expectations, and 5 percent as needing improvement. In both ELA and math, Canton scores were above the state averages.
The MCAS also measured median student growth percentiles (SGP). The state average is 50 percent and somewhere between 50 and 60 percent is considered a good score. Among Canton students, the median score was 68 percent for grade 10 ELA; 58 percent for grade 10 math; 55 percent for grades 3-8 ELA; and 57 percent for grades 3-8 math …
See this week's Canton Citizen for more info about the MCAS results and other highlights from the October 26 School Committee meeting. Not a subscriber? Click here to order your subscription today (also available in digital form).
Short URL: http://www.thecantoncitizen.com/?p=37441

Posted by
Mike Berger
on Nov 3 2017. Filed under
News
,
Schools
. Both comments and pings are currently closed.