CAASA plans community forum on opioid epidemic
By
Canton Citizen
The Canton Alliance Against Substance Abuse (CAASA) is sponsoring a community forum on the opioid epidemic to be held on Tuesday, October 17, at 7 p.m. in the Community Room at the Canton Public Library.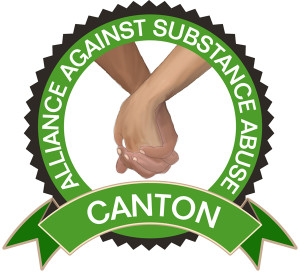 Massachusetts is currently facing an opioid epidemic and Canton is certainly no stranger to this crisis. Understanding the causes and deadly effects of this issue can be a challenge; it is a complex problem that has many layers and no single solution. Addiction can start when someone experiments with prescription drugs or is prescribed medications after an injury or surgery. Opioids are incredibly powerful drugs that have transformed the way the health care world treats and manages pain. However, because they are so potent, they can be dangerous if misused. To understand the opioid epidemic, it is important to realize how both legal prescription medications and illegal substances impact the crisis in Massachusetts.
This program is an opportunity to get educated. It is not purely for those who have a loved one who is using or abusing opioids. It is for everyone who wants to hear the truth and learn something new. The panel will include Assistant Norfolk District Attorney Jennifer Rowe; Allison Bauer, director of the Department of Public Health's Bureau of Substance Abuse Services; and Dr. Dan Muse, emergency medicine physician and Canton resident. Norfolk County District Attorney Michael Morrissey, Representative William Galvin, and Senator Walter Timilty Jr. will all take part as well.
Although there is a saying that "ignorance is bliss," in this case ignorance can be fatal. Get educated about this epidemic. Find treatment for your loved one. Be ready to recognize the signs. Get support.
Plan on joining with your Canton neighbors to hear this much anticipated panel forum, entitled "Addressing the Opioid Epidemic: A Community Approach." The expression "It takes a village" is used often to describe what it takes to raise a child. If that is true, then Canton has an opportunity to do just that — to come together as a town (a village) to support each other, learn together, and put an end to this epidemic.
Submitted by the Canton Alliance Against Substance Abuse
Short URL: http://www.thecantoncitizen.com/?p=37154

Posted by
Canton Citizen
on Sep 29 2017. Filed under
News
,
Town Government
. Both comments and pings are currently closed.