Schools see spike in new student registrations
By
Mike Berger
It has been a busy summer for new student registrations with the Canton school system welcoming nearly 90 new enrollees since the last day of school in June, including more than 50 since the last School Committee meeting in mid July.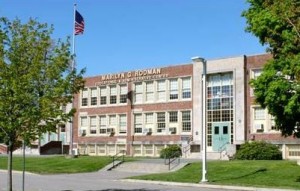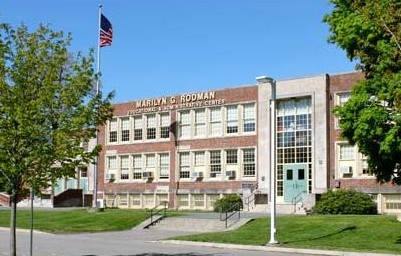 At the most recent School Committee meeting held last Thursday evening, August 17, School Superintendent Dr. Jennifer Fischer-Mueller reported increases in all the schools, including 26 new students at the Hansen, 20 at Canton High School, 18 at the Luce, 12 at the Galvin Middle School, and 11 at the JFK.
Eighteen of the 87 new students — roughly one-fifth — are new kindergarten enrollees. This will mark the second year that Canton has offered tuition-free full-day kindergarten for all students following a successful town meeting initiative in May 2016. Last year, 48 new kindergarteners were registered for the program.
Fischer-Mueller said she will not have the data for the number of students who withdrew from the system or the net increase of new students until September 7.
Regarding staff changes, Fischer-Mueller reported nine resignations, six retirements, and 3.8 full-time equivalent (FTE) new teacher hires with remaining vacancies for 5.4 FTE teachers.
The other major portion of the August 17 meeting concerned a potential joint application by the School Department, Canton Little League, and the Playground & Recreation Commission for Community Preservation Act funds to pay for outside lights at the Walsh Softball Field, located on the lower level of the CHS athletics campus.
School Committee Chairman Mike Loughran announced the potential application but later abstained from the vote because of his coaching-administrative relationship with the Canton Girls Softball League. Loughran said the field lights would benefit many teams and programs, including Canton Little League, CHS softball, CHS freshman football, and possibly the Canton Women's Softball League. Loughran estimated the cost at $130,000. The application to the Community Preservation Committee is due in early October.
Following a discussion, the committee voted 3-0-1 to go ahead with the proposal with member John Bonnanzio not in attendance and Loughran abstaining. The Recreation Commission is due to formally vote and accept the plan at its next meeting on September 12. The committee may also file …
See this week's Canton Citizen to read the full version of this story. Not a subscriber? Click here to order your subscription today (also available in digital form).
Short URL: http://www.thecantoncitizen.com/?p=36948

Posted by
Mike Berger
on Aug 25 2017. Filed under
News
,
Schools
. Both comments and pings are currently closed.