Library launches 2017 summer reading program
By
Mary Ann Price
The Canton Public Library is working to build a better world this summer through its summer reading programs based on the theme Build a Better World. The programs in the Junior Room are designed for children as young as 3 years of age all the way up to students entering sixth grade in the fall. Students who will enter grades seven through 12 in the fall are invited to join the teen program. All programs began Friday, June 23.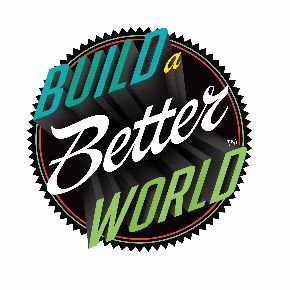 Young Adult librarian Rosie Moore said that Build a Better World for teens is designed to bring more adolescents in to the library. Teens who read books, write reviews of books or other media, or go to the library to attend library events have a chance to win prizes at the end of the summer. Participants can earn points, which are awarded in amounts of 25 (reading a magazine or newspaper without submitting a review), 50 (attending a library program), 100 (signing up and setting a reading goal for the summer), and 200 (reaching the summer reading goal). For every 100 points, teens will receive a raffle ticket.
The teens have a choice of four prize categories to which they can submit their raffle tickets. The first is a $20 gift card to JP Licks and a $30 gift card to Showcase Cinemas; the second is a $50 iTunes gift card; the third is a $35 gift card to Barnes and Noble and a $15 gift card to Dunkin' Donuts; and the last is a $50 gift card for a night out at Legacy Place. Once a winner has been chosen from each category, Moore will mix all of the raffle tickets together and one lucky teen reader will receive a Kindle Fire.
"This is only the fourth year. Every year it goes up," Moore said of the number of teens who register for the program.
Other weekly summer events are available for teenagers at the library in addition to the reading program. "We have movie nights on Mondays," Moore said. "Anyone who is comfortable with PG-13 is welcome to attend."
The Dungeons and Dragons Club meets on Tuesday evenings from 6-9 p.m. and a teen yoga class is being offered at 7:45 on Thursday evenings. Wednesday evenings are family movie nights with PG movies.
The Junior Room also has two programs for younger readers. The Build a Better World reading program is for children who cannot read to themselves yet, as well as for students who have just completed a grade from 1-6. Once children register, they need to read five books in order to receive their reading log. For each five books they read after that, they will receive a sticker to place in their log. They will also have an opportunity to guess how many Lego pieces are in a jar at the circulation desk in the Junior Room.
A prize for the reader will be selected based on the winner's age. Younger children can record books that a parent, sibling or babysitter has read to them. The last day to record books is Friday, August 11.
The second program is the Read and Ride Contest. "The Read and Ride is sponsored by the Knights of Pythias," said Lori Brooks, assistant children's librarian. "There are six bikes and helmets. They are separated by grade and girls and boys. Once you sign up for the reading program, you're automatically in the Read and Ride." Names will be drawn to select the winners.
There are several weekly activities in the Junior Room for children. STEAM (Science, Technology, Engineering, Art and Math) activities will be held each Monday at 2:30 p.m. through August 14. Tuesdays feature Story Time for ages 2-5 at 10:30 a.m. through August 29. Crafts for students in kindergarten through grade five are scheduled for Thursdays at 2:30 p.m. through August 10. Preregistration is required.
There is also a kids yoga class on Thursdays from 7 to 7:40 p.m. Children who are 4 and older can learn the story of Dave the Potter on Wednesday, July 19. Dave was a slave who sent messages on pieces of pottery that he made. Children will make pieces to take home.
Moore and Brooks see an overlap in interest level and confidence among middle school students. They welcome students to the area of the library where they are comfortable looking for books, but also encourage them to begin to check out books at the circulation desk on the first floor. "I encourage seventh grade and older to come up here," Moore said. "We send them upstairs," Brooks added.
All of the reading programs kicked off June 23 with a picnic on library grounds. Children brought their own sandwiches and Giovanni's Ice Cream provided dessert. The Friends of the Canton Library have donated refreshments and prizes.
For more information about the summer reading program and other library offerings, visit www.library.canton.ma.us.
Short URL: http://www.thecantoncitizen.com/?p=36663

Posted by
Mary Ann Price
on Jul 14 2017. Filed under
News
. Both comments and pings are currently closed.