Schools expect to save on full-day kindergarten
By
Mike Berger
In its first year of offering tuition-free, full-day kindergarten to all students in the district, the Canton School Department is operating at a projected surplus and may end up giving a portion of the money back to the town.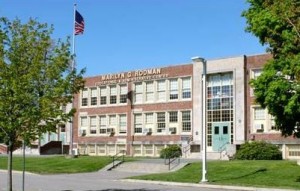 The surprising news, announced at the December 15 School Committee meeting, comes just seven months after voters overwhelmingly agreed to authorize a one-time free cash transfer of $495,000 to help launch the new program in September. The thinking at the time was that the costs would become more manageable beginning in year two, when the town would be eligible for additional state Chapter 70 funding.
However, thanks to cost-saving measures implemented by the School Department, the program's year-one costs are expected to fall well short of projections, resulting in a savings of as much as $195,000.
School Business Administrator Barry Nectow is completing an analysis of the full program costs through the end of the school year and will also determine the amount that the schools should budget for kindergarten in the next fiscal year, which begins July 1.
Nectow said he will meet with Finance Director Jim Murgia to discuss the logistics of possibly returning some of the funds to the town. School Committee members agreed that this was the right approach while emphasizing how appreciative they were for the community support they received last spring.
In other news from last week's meeting, committee members heard additional analysis and insights gleaned from the MCAS data provided on the latest state report cards. At their previous meeting on December 8, committee members had voiced their concern over recent declines in composite performance index (CPI) scores at the Kennedy and Luce elementary schools across all three academic areas: English language arts (ELA), mathematics, and science.
Jen Henderson, assistant superintendent for curriculum and instruction, acknowledged in her presentation that the declining results were a concern; however, she also noted that Canton's CPI scores — which measure the extent to which all students are progressing toward proficiency — remain well above the state average.
Looking at the overall CPI scores over the last four years at the elementary level, Henderson said Canton's ELA scores hovered around 93 percent while state scores ranged between 86 and 88 percent. For math, Canton averaged between 87 and 88 percent while the state averaged 80 to 81 percent. Canton's science scores also beat the state average by a similar margin despite falling over a four-year period from 89 to 86.5 percent.
School Superintendent Dr. Jennifer Fischer-Mueller said the solutions are multi-fold, including more frequent teacher collaboration, increased professional development opportunities, higher quality substitutes, and more instructional time in the classroom.
The committee agreed to look at the rate of pay for substitutes at its next committee meeting on January 5. Meanwhile, administrators across all of the schools will be taking a closer look at their science curriculum as they prepare to …
See this week's Canton Citizen to read the full version of this story. Not a subscriber? Click here to order your subscription today (also available in digital form).
Short URL: http://www.thecantoncitizen.com/?p=35067

Posted by
Mike Berger
on Dec 23 2016. Filed under
News
,
Schools
. Both comments and pings are currently closed.