Margin Notes: Applying in the New Year
By
Rachael Allen
As a season of holidays and, for many students, applications, winter break indulges our desire to review. We review the world through top news stories, photographs, books, movies, and say another prayer before time pushes tragedies into the archives. We review ourselves, reprimanding our failings, remembering our successes, and attempting to move on, the calendar's built-in deadline allowing us an automatic refresh — or rather, the illusion of one.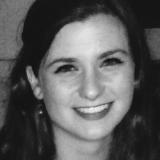 My 2015 in review: I have my grades to crudely sum up what I've learned and photos to prove moments and songs that trigger stories. I can imagine (and in the case of photos, actually do) wrapping them all up in a box for 2015 to store in my mind. The box will sometimes rattle, but most of the time it will sit like a forgotten Christmas present, waiting for a more grown-up me to put better and bigger boxes beside it.
The New Year creates this illusion of the mental box of moving on and, further, the illusion of the certainty that next year we can have an even better box. So, we make resolutions. They are the friends we always call that never come; they have become funny in their flakiness. Yet they represent, simply, what we want from the coming year, moreover, what we think ourselves capable of in the coming year, a watered-down version of the interviewer's favorite question: Where do you see yourself in 20 years?
Our hopes for 20 years will last much longer than New Year's resolutions' typical fizzling out point of mid-February; they feel far enough away to be grand and vague. And yet they're not so far away. In waves, college reminds you of the proximity of 20 years, not only in the abstract awareness of the people you're meeting and the person you're becoming, but in the very concrete nature of learning. At its core, college prepares you for the way, in less than three years from now, some sort of work will replace the schooling you've known for 20 years.
Winter break becomes time to prepare: in high school, you've got college applications and in college, you've got internship applications. These applications not only coincide with this time of year that we assess our lives and make resolutions, but also reveal just how linked our judgments and plans are to everyone else's. We resolve to someday reach our dream job because someone — parents, siblings, teachers, friends — along the way made the career seem attractive to us in the same way we resolve to run and eat less each new year because our world taught us to value health and, further, slimness. Our individual goals are naturally directed by the world's patterns of thought and, moreover, the world's ways of attaining them.
This influence isn't necessarily a bad thing — it often helps us to become better selves than we would have been on our own. Yet when it comes to college and jobs, I think the herd mentality of the process sometimes fogs our perspective of the pursuit. While I felt comforted during finals week to look up from my library carrel and see everyone else working too, a subtle competitiveness opposes this camaraderie — not necessarily a competitiveness to outdo one another, but rather a fear that you're not doing enough. It's a reflex — you wonder if you too should stay later in the library, constantly network and, most importantly, know what you want to do with your life. Our insecure selves come out, ironically, in these systems in which we want to present our best selves.
We are easily frustrated with systems like college, internships, and job applications because they remind us we are just a number, inducing us to compare ourselves to all the other numbers out there. We are frustrated in the pressure of having to properly articulate ourselves within their structure. We are frustrated because we don't have complete control over our own goals; another person will be judging and ultimately deciding something for us.
Maybe this frustration drives us to work harder and better ourselves, but hopefully not at the expense of forgetting that our work, our goals, our lives are still our own, not simply numbers in a system or aspects for comparison. The world may influence and decide things for us, putting unexpected things in our end-of-year boxes, but we still have the control to pursue what we want. Our attempts at colleges and internships are freeing in the way they allow us to choose who and where we want to be. They are the resolutions we must stick with longer than mid-February and hopefully the ones in which we can feel at peace with ourselves — and thereby successful — while pursuing.
Short URL: http://www.thecantoncitizen.com/?p=32037

Posted by
Rachael Allen
on Jan 8 2016. Filed under
Featured Content
,
Opinion
. Both comments and pings are currently closed.