CHS coaches join forces for summer hoops camp
By
Mike Berger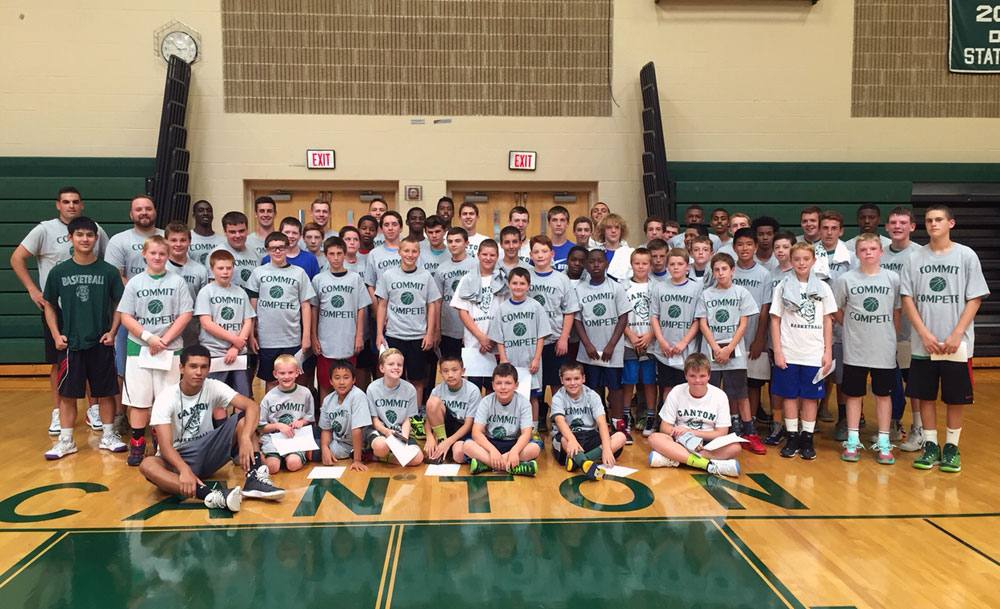 In an effort to promote a more unified basketball community, the Canton High boys and girls basketball coaches combined forces to form a summer youth basketball camp for all age levels.
"Commit Compete Basketball" was operated by the CHS boys and girls coaching staffs with help from many current varsity players. Head boys coach Ryan Gordy said the camp was so successful that future activities are being planned, including fall and spring player clinics and a three-on-three tournament.
"With almost 90 kids in attendance, our first year was a big success," Gordy said. "Individual skill awards and team awards were handed out at the end of the week. The opportunity for Canton kids who have an interest in basketball to play on the high school court and be around the high school coaches and players will hopefully provide a more inclusive and connected basketball program in our town.
"The more kids who have a good experience at a young age, the more we can continue to grow the sport in Canton. Ultimately, sustainable growth is the goal of Commit Compete Basketball. This means basketball growth as a community, individual skill and IQ growth, and continually growing fun opportunities for kids to play the game."
Head girls coach Jim Choquette added, "It was a wonderful week of effort from all the players working on their skills this summer. We had prizes the final day for one on one, dribbling, free-throw shooting, and knockout competitions for our older and younger divisions. We also awarded Most Improved Player and Most Valuable Player awards. We would like to thank all the coaches, CHS player volunteers, and guest speakers that made this week so perfect. The growth of girls basketball in Canton is at an all-time high and we have so many people to be thankful for making that happen."
Guest speakers at the camp included Marissa Cicchetti, senior captain and starting guard at Babson College who spoke about shooting drills, and Chantel Jordan, senior starting guard at UMass Boston who spoke about dribbling drills and game situations. For the boys, Rhode Island College assistant coach Joe Cabral talked about the importance of individual workouts and taught the campers some different ways to work on their game without developing poor habits.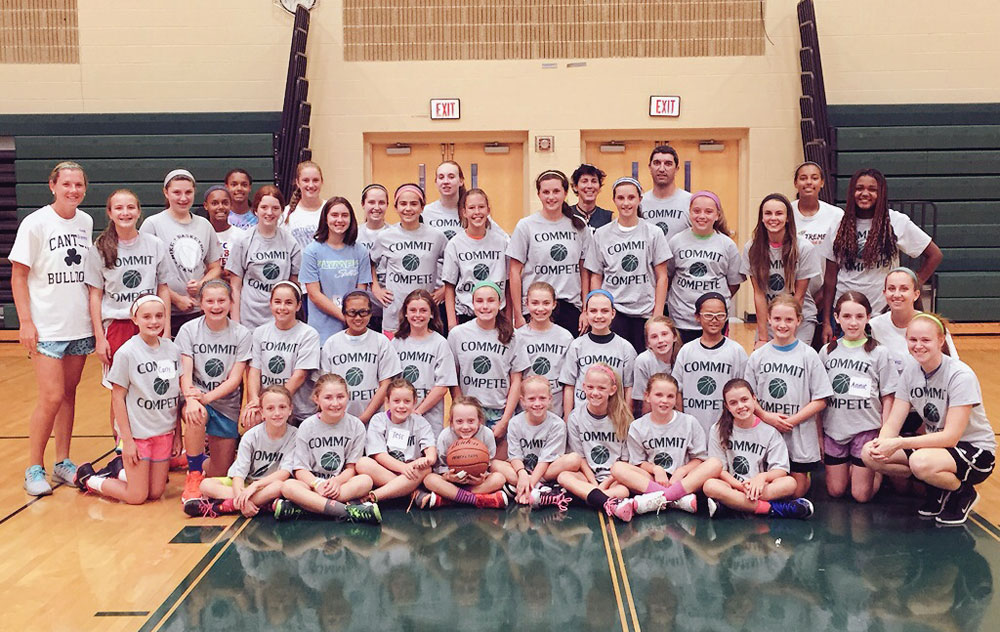 Short URL: http://www.thecantoncitizen.com/?p=30610

Posted by
Mike Berger
on Aug 28 2015. Filed under
High School
,
Sports
. Both comments and pings are currently closed.