Farewell Salute
By
Canton Citizen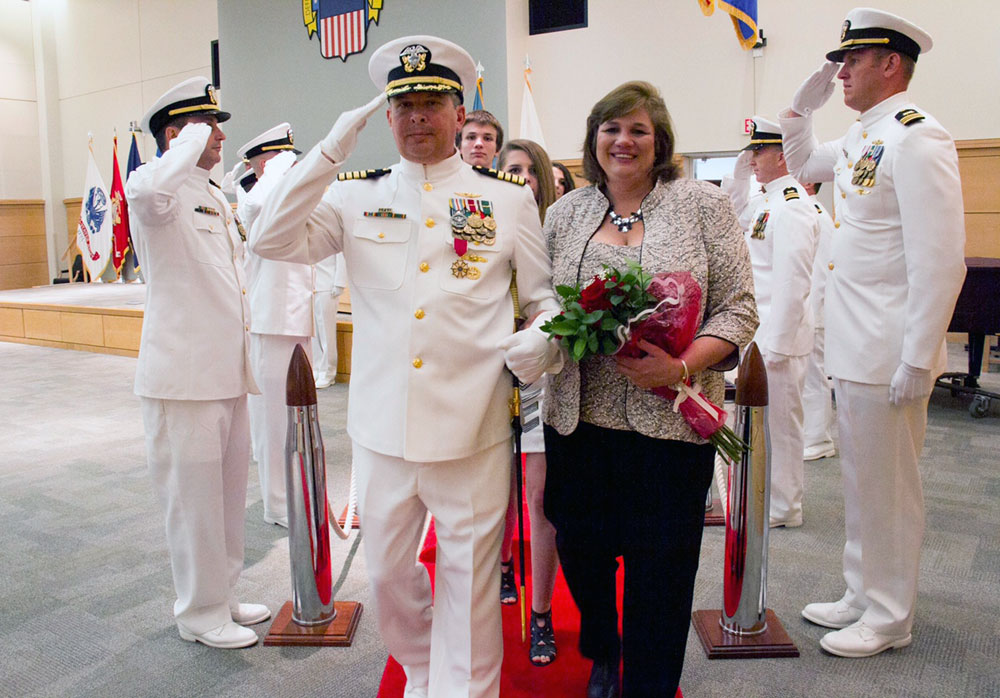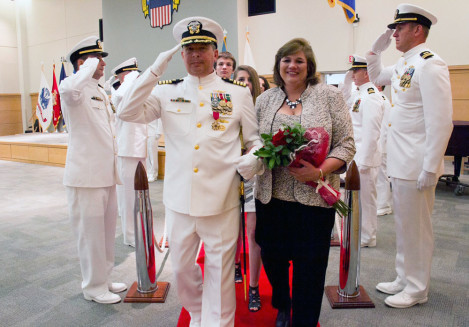 U.S. Navy Captain Frank Sarra, SC, completed 27 years of active service and is set to officially retire on September 1, 2015, after serving at Naval Supply Systems Command, Weapon Systems Support (NAVSUP WSS).
A 1983 graduate of Canton High School, Sarra received his bachelor's degree at Boston College and his master's degree at the U.S. Naval War College in Newport, Rhode Island. His previous duty stations included Defense Contract Management Agency, Boston; Naval Supply Systems Command Field Detachment, Arlington, VA; USNS Richard E. Byrd (T-AKE 4), Fleet and Industrial Supply Center Jacksonville; Naval Air Station Jacksonville; Naval Inventory Control Point, Philadelphia; Commander Naval Surface Force, U.S. Atlantic Fleet, Norfolk, VA; USS Fletcher (DD 992), Naval Air Systems Command HQ, Arlington, VA; and USS South Carolina (CGN 37).
At his retirement ceremony on June 5 in Philadelphia, Captain Sarra was awarded the Legion of Merit by the Chief of Naval Operations for duties as the Director of Contracts for Aviation and Maritime Programs at NAVSUP WSS from May 2014 to June 2015.
Short URL: http://www.thecantoncitizen.com/?p=30578

Posted by
Canton Citizen
on Aug 27 2015. Filed under
Photo Gallery
. Both comments and pings are currently closed.