Former BPD commissioner named to LoJack board
By
Canton Citizen
Canton-based LoJack Corporation announced last week that Edward Davis has been named to the company's board of directors, effective immediately. Davis brings with him more than 35 years in law enforcement, most recently as police commissioner of the city of Boston from December 2006 until October 2013.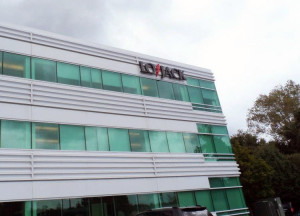 "I am thrilled to be part of LoJack, a cutting-edge company that has always been at the important intersection of law enforcement and technology," said Davis. "I look forward to working closely with the board members as LoJack continues to grow and identify new markets for their products and services."
As the commissioner of the Boston Police Department, Davis oversaw police services for more than 600,000 residents along with those visiting and working in the city of Boston. Prior to that, Davis was the superintendent of the Lowell Police Department, a position he held for 12 years and one he rose to after starting out as a patrol officer in 1978.
"The addition of an internationally respected law enforcement leader such as Ed Davis is an enormously impactful addition to our board of directors," said LoJack CEO and President Randy Ortiz. "Almost three decades ago, LoJack was created to increase the safety, security, and protection of the community and law enforcement. Ed Davis's insight, counsel and understanding of global, national and local security trends will enable the company to deepen our understanding of how to better use technology to expand the unique connection between LoJack, our friends in law enforcement, and the company's customers and partners around the world."
Davis is currently the founder and CEO of Edward Davis, LLC, a full service security and consulting firm working with major corporations in the U.S. and abroad. He has also worked internationally on police issues in Singapore, London, Northern Ireland, Jordan, and Israel. He served on the Police Executive Research Forum's (PERF) board of directors and was a founding member and first president of the Massachusetts Major City Chiefs Association.
Davis has been recognized for his efforts locally and nationally, including through the Police Executive Research Forum, the International Association of Chiefs of Police (IACP), and the Major Cities Chiefs Association. He has received honorary doctorates from Northeastern and Suffolk universities and the University of Massachusetts Lowell.
Short URL: http://www.thecantoncitizen.com/?p=30481

Posted by
Canton Citizen
on Aug 14 2015. Filed under
Business
. Both comments and pings are currently closed.