Guest Column: Keep in Touch
By
Rachael Allen
Editor's note: The following is the second in a series of guest columns by Rachael Allen, a rising sophomore at Bowdoin College and a lifelong Canton resident. The recipient of several writing awards, Allen is the news editor for Bowdoin's student newspaper, the Orient, and the editor-in-chief of The Quill, Bowdoin's literary and arts magazine.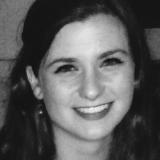 My closest friends and I didn't sign each other's yearbooks, unwilling to write an ending, a eulogy for our friendship. It was assumed, known, counted upon that we would stay in touch the way you know you'll call home. I didn't count on how strange, how messy I'd find it to trade stories with them once at college — reading group texts of an already complete conversation, talking quietly into my headphones on video chat so the sound wouldn't pass through the thin walls of my dorm room, trying to describe a feeling that was hard to know unless you were there.
With our new independence, we have more desire to tell our stories. With their new space in the virtual world, our stories have more room for ambiguity and interpretation. Especially freshman year, it felt hard to maintain the same dynamic with friends over texts and phone calls, hard to know which stories to tell and how to tell them in the allotted time, hard to respond to stories of firsts when you no longer always know what to say.
Perhaps this confusion is a product of technology, yet I think it's more so a product of changing at a distance. You're no longer experiencing everything at the same time, no longer seeing each other grow daily. So much comes to depend on the way a story is told, whether through jumbled texts or long video chats or vacations at home. Yet so much always depends on the way a story is told.
In a commencement speech, writer Jonathan Safran Foer said, "We live in a world made up of more story than stuff." Despite that I fall for nearly every commencement speech's inspiration, I love this quote because it makes me think of our world as alien, taken over by books in every cranny we cram our stuff. Plain stuff has already been taken over by stories — our possessions, our opinions, our memories. Infiltrated with perspective, we make the basics of what happen as pliable as a game of telephone, leaving no singular version of "the truth," what our English classes have always been telling us.
We understandably alter stories depending on whom we're talking to, yet it's strange to think of how much we alter stories without realizing it. Our egos, our sympathies, our desires all work in our delivery of a story, whether through a text or a Snapchat or a brief phone call. This bias is natural — and feels a whole lot more interesting than careless tales and responses.
College, the first time you overhaul your life, leaves you with an abundance of stories you want to tell your friends, your family, someone who knew an old you, to remind you just how far you've come (or how much farther you could go). Telling stories becomes akin to pinching yourself awake: only by telling them to those you trust can stories feel real (just like the joke that a moment didn't happen without a picture on Facebook or Instagram for all to see).
At college, my friends from home and I talk less, but for longer times when we do, leaving us with a good dose of home. Our saga conversations happen over Skype, and that little blue cloud "S" icon bobs at the bottom of the screen like another member of our conversation. This member, by so easily arranging our faces into little blocks and reminding us how long we've been away from our homework, causes us to show only corners of our lives, to talk fast, to take turns at telling stories.
Sometimes this turn taking invites unintentional comparisons, egged on by the distance we feel at not knowing our friends' lives as completely as we once did. We are no longer there to see each other's lives unfolding clip by clip. We now see the larger movie in the theaters, impressive and distant and sometimes making us feel quite small with our bag of popcorn hours and states away.
It's sometimes strange not to know everything about the ones you're closest to — displaced friends, parents' lives before you, parents' lives outside of you, college friends who have become so close in nine months with 18 years of unknowns behind them. It's strange and normal — this is just what happens when you begin to have a life as yourself, not always joined to a friend group or sibling or parent. And somehow the distance becomes nearly gone just by telling stories, creating the intimacy that comes with knowing.
In high school, we read about a "StoryBooth" that was set up in Grand Central Terminal, part of the non-profit StoryCorps' oral history project. The booth, among current ones in various locations, recorded people, usually loved ones or those somehow connected, interviewing each other. By saving all recordings at the Library of Congress and sharing some online, this project creates a structured and permanent way of telling the deeply buried stories and hopes you wouldn't share otherwise. The booths are great in that they encourage storytelling, yet ideally we wouldn't need them. Ideally, free from distance and need for phones, we'd always be trading stories — but then again, by always being together, we wouldn't have many stories to tell.
Short URL: http://www.thecantoncitizen.com/?p=30414

Posted by
Rachael Allen
on Aug 8 2015. Filed under
Featured Content
,
Opinion
. Both comments and pings are currently closed.