CPD warns of 'bad' heroin amid recent overdoses
By
Jay Turner
A potent batch of heroin has made its way into the greater Boston area and is the likely culprit behind two overdoses in Canton last week, according to local law enforcement officials.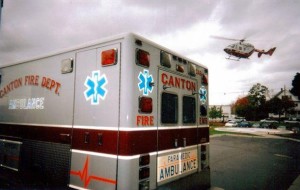 One of the overdoses claimed the life of a Canton man in his 20s, while the second victim, who was also in his 20s, survived after being administered the opiate-reversal drug Narcan by emergency medical personnel.
Canton Police Chief Ken Berkowitz said police have "pretty good indications" that the heroin used in both cases came from the same source, and on Wednesday, June 3, both the Canton Police Department and the chief himself took to Twitter to remind the public of the potentially life-threatening batch.
"If you love an addict in the Canton area, make sure they know there is a bad batch of heroin going around," Berkowitz reported via his Twitter handle, @ChiefBerkowitz on Wednesday. "We just had [a] non-fatal overdose."
Berkowitz said his detectives are continuing to investigate the source of the drugs; however, he felt it was in the public's interest to share what they knew — even if it meant jeopardizing the case against the drug dealer.
"Even if we blow the case, I'd rather get the information out to the public," he said. "We wanted to get people warned. We didn't want to have another fatality. We didn't want to have another overdose."
In a statement issued by the Canton Police on social media, the CPD made it clear that its primary objective is not to make arrests but rather to "save lives."
The statement cites Massachusetts General Law Chapter 94C, Section 34A, which provides immunity from prosecution to those who seek medical assistance for someone experiencing a drug-related overdose. Under this law, the individual would not be charged for possession of a controlled substance; however, it does not prevent anyone from being charged with trafficking or distribution.
"Like many other communities around the commonwealth and the south shore, we are vigorously combatting the influx of opiates into the area," reads the statement from the CPD. "No community is exempt and every second counts. Canton police officers and firefighters are experienced, well trained, and fully equipped to respond to opiate overdoses, but we need you.
"If you are with or observe someone you believe to be experiencing an overdose, even if you are in the presence of illegal narcotics, we ask you to please dial 911 immediately. Our primary goal is to save lives."
Related coverage: Canton no stranger to growing opiate epidemic
Short URL: http://www.thecantoncitizen.com/?p=29803
Posted by
Jay Turner
on Jun 11 2015. Filed under
News
,
Police & Fire
. Both comments and pings are currently closed.