Crowded selectmen's race headlines April 7 ballot
By
Jay Turner
This coming Tuesday, April 7, is Election Day in Canton, and for the first time in six years, voters will have some options in the race for Board of Selectmen.
With longtime Selectman Sal Salvatori opting not to seek reelection this year, four new candidates quickly stepped forward in February and will now vie with nine-term incumbent Avril Elkort for the two available seats on the board.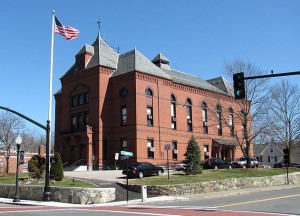 Besides Elkort, candidates for BOS include John Bonnanzio, a longtime member and past chairman of the Canton School Committee; Kevin Feeney, a 20-year veteran of several town boards and past leader of the town's ADA implementation plan; Gene Manning, chairman of the town's Economic Development and Capital Planning committees; and Mark Porter, a six-year member and current chairman of the Finance Committee.
All of the candidates are college educated and have current or past professional experience in the private sector. Profiles of the five candidates, including a summary of their views on nine important community issues, can be found in the March 26 edition of the Canton Citizen.
Besides the BOS race, the remaining 11 candidates on this year's ballot are all running unopposed, including four newcomers: Kristin Mirliani, Janet Walrod, Adam Brothers, and Bernard Mendillo.
Mirliani, who previously served on the Planning Board, is running for the School Committee seat that's being vacated by current chairman Cindy Thomas. Walrod and Brothers are running to fill vacancies on the Housing Authority created by the recent deaths of Bill McDaid and Martin Dorian, and Mendillo is seeking his first term as a library trustee.
Other candidates for office include incumbents George Jenkins (Planning Board), Tracy Kenney (Town Clerk), Rocco Digirolamo (Board of Assessors), Richard Levrault (Board of Health), John McSweeney (Housing Authority), Joan Schottenfeld (Library Trustees), and Joyce Wiseman (Library Trustees).
Originally, a question proposing a debt-exclusion override was also slated to appear on the April 7 ballot; however, the School Department, which is seeking the override to pay for an eight-room addition at the Hansen School, agreed to withdraw it at the suggestion of the Board of Selectmen. The measure will instead be introduced at the May town meeting and, if approved, will be put before voters in a subsequent special election.
Short URL: http://www.thecantoncitizen.com/?p=28997
Posted by
Jay Turner
on Apr 3 2015. Filed under
Town Election
. Both comments and pings are currently closed.