As You Like It: That Certain Glow
By
Joan Florek Schottenfeld
Vanity of vanities … all is vanity. Ecclesiastes had a pretty good take on the human race. Most of us are more concerned about the way we look than about the way we are. Yes, we would all like to think that the first thing we think about in the morning is how we can improve our moral characters, but honestly? After you've gotten that first glimpse of yourself in the mirror, inner beauty is not the first thing on your mind.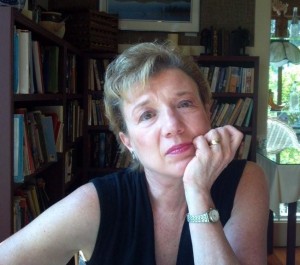 When I get up in the morning I do my best not to look in the mirror until after I've at least had a shower, and even then it's a difficult task. It seems that the older I get the more self-conscious I am about my appearance. I'm on a constant lookout for bits that hang, sag or jiggle. There are days when I feel fine but others when I can't figure out how that woman in the mirror could possibly be me. Clothes that looked great one day are suddenly horrid the next. Is the skirt too short? The neckline too low? The dress too tight?
My daughter Lisa has instructed me not to give any of my clothes away until she's tried them on. The last set of clothing that I hung in her closet was there because everything suddenly looked much too short. My knees were no longer the bees-knees. Luckily, long summer dresses are in style now.
Part of my obsession, though, concerns work. As my school's career counselor, I'm a role model in how I dress. My students need to see how a professional presents herself on the job or when looking for a job. It's always a revelation to them that clean jeans and a t-shirt do not an interview make.
Plus lately I've noticed that it's not such a great idea to announce my age. It never used to bother me, but now when I speak the actual number aloud, the looks I get from coworkers are unsettling. As a result, in the interest of keeping my job, I now keep my age to myself.
The appearance obsession includes hair and makeup as well. Thank goodness I have my hair and makeup magicians, Kerry and Lauren, to keep me respectably groomed. So when they started raving about a new beauty routine, spray tanning, I was intrigued yet skeptical. Everything I'd heard about the process had me scared of turning orange and looking generally clownish. Kerry assured me that she had done all her research and discovered an all-natural product that didn't turn into the tan from hell. And then I looked at them and realized that they were walking "samples" of the process and they looked darned good.
I'm a child of the 60s — when a tan was considered healthy and beautiful. According to Deborah S. Sarnoff, MD:
From the 1960s on, a tan announced that you had the leisure to bronze your skin and the money to travel to places where one could be acquired. A tan also suggested enthusiasm for outdoor activities, and, by implication, physical fitness and good health.
Yet Sarnoff also notes:
Tanned skin is not, nor has it ever been, a universally accepted ideal. Historically, pale skin has indicated high status. A tan signified that you had to work outdoors as a manual laborer, while pale skin announced that you could afford to stay out of the sun and spend time and money cultivating your appearance.
Unfortunately, we of the 60s had no idea what all that tanning was doing to our skin. We had never heard of melanoma, of skin cancer, of literally dying from tanning. We had never heard of sunscreen; we used baby oil! We referred to that lovely red lobster look as a base tan. When I think of how many hours I spent sitting in the sun frying and killing my skin and my health, I cringe. Especially since:
A new study has revealed an alarming rise in melanoma among people aged 18 to 39: over the past 40 years, rates of this potentially deadly skin cancer grew by 800 percent among young women and 400 percent among young men. (Skin Cancer Foundation website)
I slathered my girls in enough sunscreen to choke a horse. I wouldn't let them out of the house without hats and t-shirts. I packed sunscreen in their bags and reminded them relentlessly to stay out of the sun. And yet I can't escape the tan-is-beautiful mindset. Years ago I swallowed the hype that white skin looks sickly and no matter how much I want to scrub it from my brain it sticks. Change comes hard.
So I decided to try the fake tan. It was actually kind of fun. I stood there while Lauren spray-painted me as if I were a canvas. When she was done I looked like I had just stepped off the beach without the life-threatening side effects.
But whenever someone compliments me about how good it looks, I tell them that it's fake. I may not be able to rid myself of this ridiculous fetish, but I don't want people to think I'm a complete idiot. I'll just have to work twice as hard on my moral character to make up for my new glow. And hopefully one day I'll look in the mirror and that character will be all the glow I need.
Short URL: http://www.thecantoncitizen.com/?p=21593

Posted by
Joan Florek Schottenfeld
on Jul 18 2013. Filed under
As You Like It
,
Featured Content
,
Opinion
. Both comments and pings are currently closed.