Canton High grad tackles Boston Marathon for a cause
By
Mary Ann Price
Lauren Cortizo, a 2009 graduate of Canton High School, was busy during her four years in high school. She was senior class president, a member of the cross country team, and an All-American wrestler.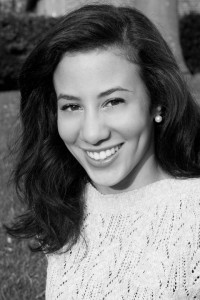 Four years later, Cortizo, 21, is just as busy. Now in her last semester as a marketing communications major at Emerson College, Cortizo is co-captain of the women's cross country team, an on-air DJ for "Locally Grown" on WECB FM, and chairperson of Emerson Mane Events.
But despite her already packed schedule, Cortizo has decided to add one more grueling activity to her calendar this spring. In April, she plans to run in the Boston Marathon in order to raise money for Casa Myrna Vásquez, Inc.
Located in Boston, Casa Myrna was founded in the 1970s and provides residential programs, supportive services, education and outreach to survivors of domestic and dating violence.
"Domestic violence affects more women than men, but it also affects men as well as those in gay or lesbian relationships," Cortizo said.
She became involved with Casa Myrna through her membership in Kappa Gamma Chi, Emerson's professional sorority. Each year the sorority holds a week-long series of events, such as a national speaker, panel discussions and self-defense workshops, to help prevent domestic violence and partner abuse. Cortizo is co-chair of this year's Emerald Empowerment Week, which will be held from April 1-7.
The money that is raised from Emerald Empowerment Week benefits Transition House in Cambridge and Casa Myrna. One day, Cortizo was looking for information on the Casa Myrna website and saw that numbers were still available for anyone who wanted to run in the marathon. She decided to run to help men and women who find themselves in situations they never expected to be in.
"I've been to conferences where I heard survivors speak," Cortizo said. "People feel shame. When people talk, it's really an absolutely incredible feeling. You hear these women who are so strong and turn it into something positive, which is so inspiring."
Cortizo described her training program as very focused. "It's a lot of running," she said with a laugh. She runs four to seven miles every other day and does strength training on the days that she doesn't run. On Saturdays, she runs with a marathon training team. Last weekend's run was 16 miles, the longest to date.
She's also busy with the fundraising. Boston Marathon runners who run for a cause must raise at least $5,000. Cortizo set a goal of $5,050 for herself and has raised just under $500. She has created a web page for donations at www.crowdrise.com/TeamCasaMyrna/fundraiser/laurencortizo. To thank her supporters, she is creating individual video haikus and posting them at cortizorunsboston.tumblr.com.
Next fall, Cortizo will begin a one-year position as a marketing associate with Walt Disney Studios in California. Her experiences with raising money to prevent domestic violence have had a strong impact on her.
"It's made me think a lot about my career," she said. "I've been incredibly blessed. It makes me want to give back. It's the least I can do."
Short URL: http://www.thecantoncitizen.com/?p=18813

Posted by
Mary Ann Price
on Feb 6 2013. Filed under
Featured Content
. Both comments and pings are currently closed.