The Open Book: Canton library news
By
Canton Citizen
The important, award-winning documentary film Under Our Skin will be shown and moderated by Jamie Martin-Burch on Saturday, May 5, at 2 p.m.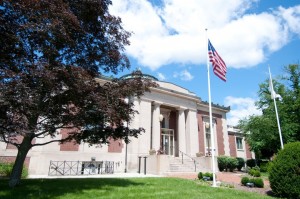 A Canton resident and Lyme disease activist, Ms. Burch has battled Lyme disease since 2007. Her goal is to educate local residents about this growing public health epidemic — which is happening right in our backyard — and share her experience with Lyme disease and its treatment.
The Board of Library Trustees is asking for your advice in planning for library services that will meet Canton's needs in the coming years. We are gathering input with a Library Community Survey that is available on the library's website or in print at the library and Town Hall. Please help us serve you better by filling out the survey. If you are willing to take part in a focus group or personal interview about the library, please let us know by providing contact information at the end of the survey.
Three writers from Sisters in Crime New England — Judy Copek, Hallie Ephron, and Clea Simon — will host a free panel discussion, entitled "Stealing from the Dead: How crime and mystery writers unearth their ideas," on Wednesday, May 9, from 7-9 p.m.
The library's series of Oscar "Best Picture" Nominees will continue on Monday, May 14, at 7 p.m. Our Public Performance License prohibits us from publicly advertising the title, but this one features George Clooney in Hawaii trying to connect with his young daughters. For advance notices of films, sign up for the Film and Discussion Club online on our newsletter subscription page, or call or visit the library.
The Open Book Coffeehouse will feature Jazz Echo on Saturday, May 19, at 7:30 p.m. Doors open at 6:45 p.m. Enjoy a blend of original and standards jazz by this accomplished Boston quintet. Local jazz band Chuck will open. Tickets are $12 for adults and $6 for students.
Calling all teens! Get your game on at the library! Play your favorite Xbox or Wii game with anyone in grades 7-12 in the Community Room from 3-5 p.m. every second and fourth Tuesday of each month. Enjoy snacks and some friendly competition. For more information, contact the Young Adult Department at 821-5027 ext.115.
From the Junior Room
Story Times are held Tuesday and Friday mornings at 10:30 for children ages 2 ½ to 5 ½. Play groups are offered on a monthly basis funded through the Mass. Department of Early Education and Care and conducted by Marsha Wright. Tot Time Sing and Learn will be held on Wednesday, May 9, from 10:30 to 11:15 a.m. for children ages 9 months to 3 years. At the conclusion of each group parents will receive a packet of information and ideas to help carry on at home. Space is limited to 10 families. Register at the Junior Room desk.
Learning through Play will be held on Monday, May 21, from 1:30-2:30 p.m. and is open to all preschool children and their parents. Space is limited and pre-registration in the Junior Library is required for these playgroups.
Children in grades 1-5 can join the Magic Carpet Book Club on June 5 from 4:30-5:30 p.m. Each month, the club takes a magic carpet ride to a different place in history.
The library will be closed on May 26 and 28 for Memorial Day. Normal hours are Mon. 1-9 p.m., Tues.-Thurs. 10 a.m.-9 p.m., Fri.-Sat. 10 a.m.-5:30 p.m. Visit us online at town.canton.ma.us/library.
Short URL: http://www.thecantoncitizen.com/?p=13449

Posted by
Canton Citizen
on May 3 2012. Filed under
News
.