Smart About Money: Big Banks in the News
By
Nick Maffeo
Right now, we are seeing one of the country's largest banks in the news on a regular basis for all the wrong reasons: government investigations; a disastrously failed acquisition; higher and higher fees; foreclosure litigation; branches possibly closing; monster layoffs.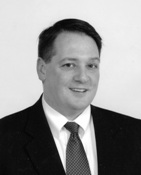 Does this mean that the bank is in trouble? Absolutely not!
What does it all mean for the mega-bank then? Possibly three things:
* Since the government has limited how much banks can charge for overdrafts and debit card fees, the big bank is cutting costs — in this case, including hiking fees and shrinking their payroll.
* They made an acquisition that didn't work out as planned; now they have to resolve that situation and move forward smaller and leaner.
* Any publicly held company, including the mega-bank in the news, has an absolute fiduciary duty to shareholders and to Wall Street. They come first. The pressure to increase earnings is relentless.
And there is a real question whether any major stock bank can ever earn enough on regular community banking (compared, for example, to investment banking) to satisfy investors. That's part of why they're making acquisitions and raising fees, but it's not clear yet how successful those strategies will be.
It's funny now to recall that a few years ago some in the industry were predicting that regional banks, local independent banks and credit unions would disappear and soon we would see only a handful of mega-banks serving the whole country.
Actually, what we are seeing today is that community financial institutions are as strong and vibrant as ever, because it turns out that they serve all the needs of many individuals and businesses — often with much lower fees! And most are not publicly held, so their primary focus is on customers, not Wall Street.
Also, many of the regional/local banks and credit unions did not depend on overdraft or debit card swipe fees; the government's new rules have not caused them the same earnings problems as the mega banks.
Competition is good, because it gives customers options and different ways to get the bank that's right for them.
Most customers want modern banking that lets them manage their finances conveniently — a nearby branch; the chance to talk to a person quickly and easily if they have a problem or question. Short lines in the lobby and the ability to call their branch directly (as opposed to a call center) also matter to many bank customers.
The good news is that here in New England people have many, many ways to get good banking. From huge banks to smaller ones, we are lucky to be one of the most bank-rich areas in the country.
Look for a financial institution where you're comfortable — where they have the services you need, want and actually use. Because banks are definitely like any service you use and need: Things are easier when you have one you know you can depend on.
Nick Maffeo is the senior vice president, chief financial officer and treasurer at the Canton Co-operative Bank in Canton. Have a question? Email to submissions@thecantoncitizen.com.
Short URL: http://www.thecantoncitizen.com/?p=8876

Posted by
Nick Maffeo
on Oct 19 2011. Filed under
Featured Content
,
Opinion
,
Smart About Money
. Both comments and pings are currently closed.