2011 Life is good Festival rocks Canton
By
Danny Joseph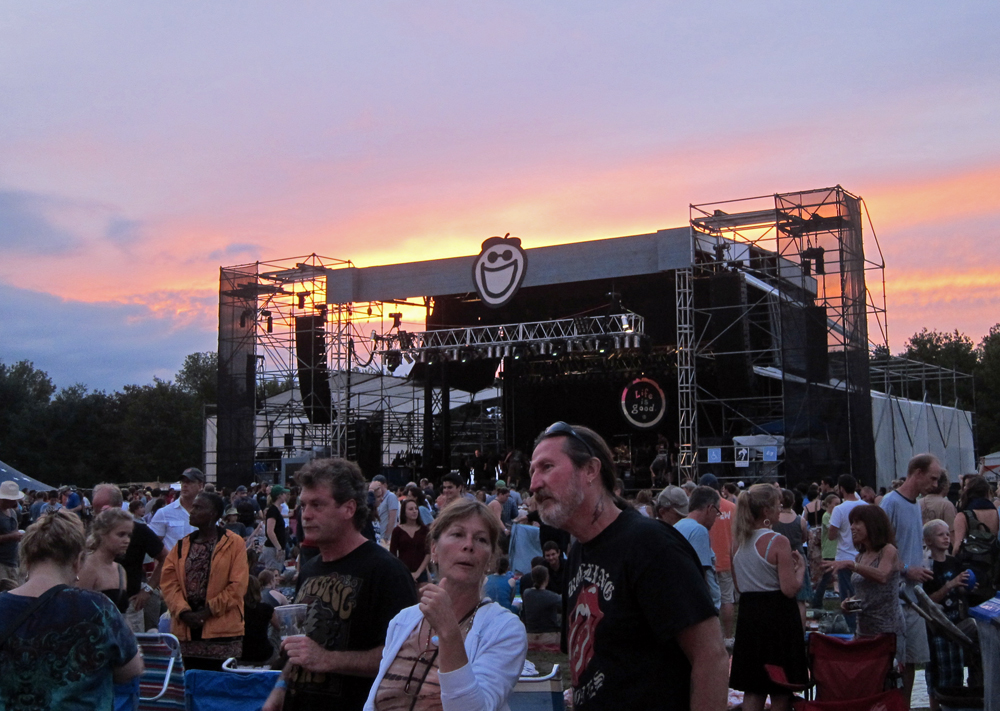 Thousands flocked to Prowse Farm last weekend for two days of good food, good vibes, and great music at the 2011 Life is good Festival, sponsored by Boston-based apparel company Life is good.
For the second straight year, the festival was held at the base of the Blue Hills and featured over 20 live performances on three separate stages. An eclectic mix of jam bands, folk groups, and funk artists took the stage as footballs and Frisbees whizzed through the air. Headlining acts included Michael Franti and Spearhead, The Avett Brothers, Raphael Saadiq, and Ray LaMontagne.
Proceeds from the concert went to Life is good's Playmakers initiative, which aims to help at-risk children overcome life-threatening challenges, including violence, illness, and extreme poverty. The family-friendly atmosphere ensured that kids had their share of the fun at the concert as well. The kids' tent featured music from The Imagination Movers, the Laurie Berkner Band, Keller Williams, and Ben Rudnick and Friends.
A massive sign beside the stage read "optimism can take you anywhere," reinforcing the weekend theme of positive energy and attitudes. Event organizers also set up a variety of activities for the young ones, including rock climbing, bungee bouncing, and face painting.
"The festival is really awesome and so well organized," said Tessa Komine, a student at Northeastern who made the trek to Canton to volunteer and work crowd control. "It's just a great atmosphere with all really feel-good bands. It's a great incentive to give money and time for a worthy cause."
Brothers Bert and John Jacobs, co-founders of the Life is good Company, posed for pictures with fans and promoted their charity work. It was fitting that the founders of the grassroots company took a similarly hands-on approach in encouraging involvement and donations in their charity.
Canton Police estimated that more than 10,000 people per day attended the concert over the weekend. No arrests were made as the event ran smoothly for the second straight year.
Check out the photo gallery for more scenes from last weekend's Life is good Festival.
Short URL: http://www.thecantoncitizen.com/?p=8409

Posted by
Danny Joseph
on Sep 28 2011. Filed under
News
.